While high-speed extrusion is not a new phenomenon, Optinova is among the first extrusion companies to install a high-speed extrusion line in a class 8 cleanroom environment. The tight and automatic environmental control system of cleanroom allows our tubing to qualify for medical grade and be used in demanding medical applications.
The new high-speed extrusion line allows us to extrude tubing solutions for selected applications up to 10 times faster than standard extrusions. The speed of the extrusion cannot be missed as the machine pumps outproduct at extraordinary frequencies. As the tubing is extruded at such a high speed, its polymer properties also improve due to shorter residence time at elevated temperature. Millions of world-class medical grade tubing are extruded in a matter of seconds.
The installment of a high-speed extrusion line in Hall 7 (Optinova Godby) is our direct response to the market demand. Over the past few years, we have received an increasing number of orders from our customers that are more demanding both in terms of design complexity and production volume. Our key objective for the high-speed extrusion line is to offer customers an efficient, quality extrusion solution that has a quick delivery time and higher cost effectiveness. The ideal product applications for high-speed extrusion include, but are not limited to, inserter tubing, infusion cannula and catheter shaft.
Apart from added production values, high-speed extrusion is also a sustainable solution. High speed meansthat the machine is more efficient and has a higher yield on raw materials. It consumes up to 15% less energy per revolution. High-speed extrusion also saves production space as one high-speed extrusion line can finish the job of several traditional extrusion lines in the same amount of time.
The key capabilities of Optinova's high-speed extrusion line include TPE, TPU, PE, PP, POM and Pebax. The required volume for high-speed extrusion is from 100k meters of tubing per annum. We can produce in virtually any standard sizes and dimensions with ID ranging from 4-10 mm and 1 mm wall or thicker. Our 50 years of extrusion expertise also enables us to conduct several secondary operations such as end forming, hole punching, flaring, etc.
Does your medical device have a tubing need that would require high-speed extrusion? Do not hesitate to contact our global sales offices for more information. Our team of extrusion experts is always ready to address your concerns.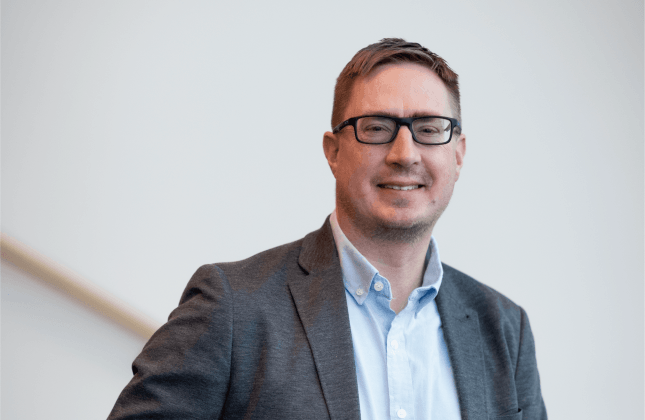 Optinova is one of the few extrusion houses that can provide high speed extrusion services for medical tubing in a cleanroom environment. Our high speed extrusion line can work with a range of resins from TPU (PUR) to TPE, PE, etc. 
Richard Jokinen, VP Business Line Medical, Optinova Group
Hall 7: Extrusion 4.0
Hall 7 is the most ambitious investment in our manufacturing capacity to date. With new standards brought to next levels, Hall 7 delivers uncompromising quality performance in any situation.
Design for you
Our extrusion experts offer informative consultation and innovative solutions for your specific design needs, from polymer choices to tubing behaviour, lumen design, secondary operations and beyond.
Polymer engineering
As our polymer engineers work closely with the process experts, they truly understand how the raw materials are affected by the extrusion process, and the effects it has on the tubing properties.
Contacts
Contact our global sales offices for more information about sample and product specifications.