The need for a rubber-like material with easier processing has led to the invention of thermoplastic elastomers (TPE). These elastomers have the properties of traditional thermoset rubbers; however, they can be manufactured as normal thermoplastic which makes it recyclable and reusable (1).
Tech Story
Issue 2 (August 2021)
Sonja Granith, Polymer Engineer, Optinova Innovation Center
While the elastomeric properties of conventional rubbers are achieved through the irreversible chemical cross-linking process, similar properties in thermoplastic elastomers can be attained through physical and thermoreversible networks (2). In other words, TPE materials can be recycled and reused like plastics, but also have the elastic properties of rubbers, which are not recyclable. Most of the TPEs are block copolymers consisting of a soft and hard segment. Figure 1 is an example of a block copolymer structure. These two segments provide the typical properties of TPE. While the soft segment gives the material the elastomeric character, the hard segment is where TPE gets thermoplastic properties. The soft segment also provides TPE with a glass transition temperature (Tg) which determines the lower limit of continuous usage temperature of the material. The melting temperature (Tm) determines the upper continuous usage temperature of TPE (1)(2).


Figure 1: Block copolymer structure
One important characteristic of TPE is its hardness. By altering the proportion of soft and hard segments, we can adjust the hardness of the material for specific needs. For example, Optinova's Pebax and Pellethane medical tubing is made from as soft as Shore A to as hard as Shore D materials (3).
Depending on how we adjust the soft and hard segments, we can produce different types of thermoplastic elastomer with unique properties. Both soft and hard segments have an impact on the mechanical and physical properties of the polymer (4). Figure 2 illustrates the most important commercial thermoplastic elastomer groups, most of which are raw materials here at Optinova (3)(4). Optinova has been producing medical grade tubing using TPE for decades. We extrude tubing from polyamide and polyurethane-based elastomers as well as styrene-based elastomers on a daily basis.


Figure 2: Most important commercial thermoplastic elastomer groups
This article is another glance into the colorful world of polymers and advanced extrusion. We hope that you have now understood the reasons behind the invention of TPE and why we study and use TPE to address your tubular needs. In the September issue, we will explore the thermal transition in polymers and its importance to our customer's product application. Stay tuned!
Source:
(1) C. Harper and E. Petrie. 2003. Plastic materials and processes. A concise encyclopedia. John Wiley & Sons, Inc, New Jersey.
(2) J. Drobny. 2014. Handbook of Thermoplastic Elastomers. Elsevier, Inc, Oxford.
(3) Omnexus spechialchem. Link: https://omnexus.specialchem.com/selection-guide/thermoplastic-elastomer. Accessed November 2020.
(4) Polymer database. Link: https://polymerdatabase.com/Elastomers/TPEs.html. Accessed November 2020.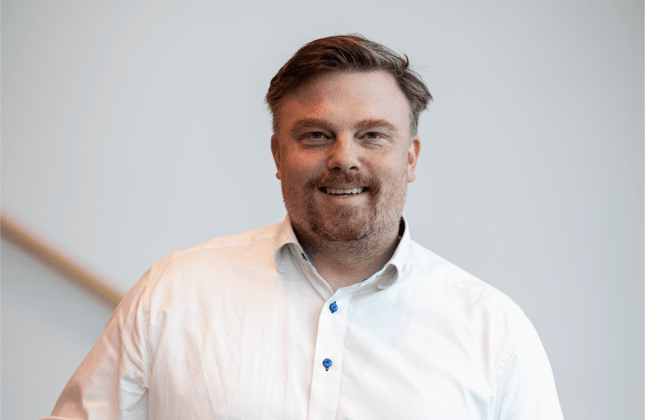 In order to provide customers with comprehensive tubing solutions, we engage in an open and transparent dialogue with them – that's the Optinova way. We bring to the table 50 years of expertise in polymers, extrusion automation, secondary operations and quality management.
Andreas Perjus, CTO, Optinova Group
Technology
We take pride in being the top-of-mind thermoplastics and fluoropolymers extrusion partner of over 1 000 customers ever since 1971.
Medical Tubing
From IV tubing to medical-grade heat shrink, we provide customers with the broadest, most versatile tubing solutions for different medical applications.
Industrial Tubing
Optinova offers the most customizable PTFE, FEP, PFA, ETFE, PVdF, MFA and PEEK tubing, available in virtually any size and profile, with deliveries available across the globe.
Contacts
Contact our global sales offices for more information about our product capabilities and manufacturing capacity.