Open positions
Product Data Manager
We are looking for Product Data Manager to join our Group Operations team in the beautiful Åland Islands where two of our factories and head office are located. 
Product Data Manager leads the product creation operations and related IT systems development in Optinova Group. Work also includes hands-on product opening and development of product related templates and printouts. 
Group Operations 
Group Operations is responsible for the performance and development of cross-functional, group-wide operations, such as end-to-end processes and KPIs, distribution model, ERP system, master data management, operations controlling, sustainability reporting and quality & regulatory compliance.
Key responsibilities 
Define process, roles & responsibilities and Key Performance Indicators (KPIs) for product opening, data maintenance and life-cycle management operations
Organize and lead Product Data Management (PDM) operations across different functions. Hands-on involvement in new product opening.
Report PDM KPIs and manage continuous improvement
Monitor and improve product data quality in ERP system
Implement product segmentation that fulfills reporting needs
Manage development and deployment of ERP PDM systems: product data model, authorizations, product configurator, product templates and product data replication between systems
Development of ERP document printouts and reports: product labels, product quality certificates, order & delivery documents, operative reports and BI reports
Strong involvement in ongoing ERP deployment project: development of ERP PDM solution, testing and data migration
Needed skills and experience
Previous experience or strong interest to learn industrial production and products
Understanding of key concepts in product master data management
Ability to design processes, KPIs and organizational set-up
Experience in managing process development projects
Influence and ability to manage activities across multiple functions without direct reporting lines
Willingness to do hands-on product data management work about 50% of work time
Experience in ERP systems: key functions, data model, development of forms and reports
Documentation and training processes, user guides and directives
Bachelor or Master's degree in Engineering
Good English and Swedish
The Optinova Way booklet gives you more information about Optinova. Welcome with your application, latest November 8, 2021. Apply with your CV and personel letter. Contact our hiring manager erica.blomqvist@optinova.com for more information about the job.
Fabrikschef
Optinova Group är en världsledande underleverantör av specialslangar för medicintekniska och industriella applikationer. Vi är ett globalt bolag med 440 anställda som varje dag gör vårt yttersta för att genom våra produkter skapa en bättre kvalité i vardagslivet för människor runt om i världen.
Vi tar nu steget vidare för att skapa ännu bättre förutsättningar att leverera på vårt syfte, genom att rekrytera en ny:
Fabrikschef
till vår 50 personer stora fabrik i Jomala på Åland.
Vår nuvarande fabrikschef tar nu det spännande steget in i vårt globala Optinova Innovation Center i en ny spännande roll, vilket föranleder behovet av ersättningsrekrytering. Fabriken är i en expansiv fas, både avseende utbyggnad, modernisering, digitalisering, industri 4.0 samt förbättringar kring miljö och social hållbarhet inom ramen för #mågottfabriken.
Vi söker en People Leader som med stort engagemang och visioner vill driva utvecklingen på vår förändringsresa i fabriken till en ny nivå och därtill det bästa för våra kunder och medarbetare, i en miljö av mångfald.
Profil
Du är en bevisligen kompetent, coachande och motiverande ledare med en god självkänsla med både en naturlig och trygg ledarstil. I ditt ledarskap är du nyfiken och utvecklingsorienterad och vill se andra människor växa och lyckas. Du är affärsdriven, kommunikativ och har en stark förmåga att samarbeta med personer, både lokalt och globalt. Vi sätter stort värde vid din personlighet, attityd och intresset för människor.
Önskad bakgrund
Innehaft resultatansvar med dokumenterat goda resultat, gärna från tillverkande industri, helst plastindustri, med effektiviserings och processorienterad kunskap (till exempel Lean, Agilt). Erfarenhet från kvalitetsledningsarbete är meriterande. Förmåga att samarbeta med olika kulturer är en fördel inkl. arbete i internationell affärsmiljö. Språkkunskap svenska och engelska är ett krav.
Ansökan
Ansökan med CV och personligt brev, komplettera gärna med en pitch på en kort videofilm, eller annat kreativt komplement till traditionellt sökande, för att lyfta fram din personlighet.
Du bör i ansökan svara på:
På vilket sätt vill du bidraga i vår strävan att nå vår långsiktiga riktning?
Vår riktning finner du här som guide: The Optinova Way
PULS-analys (DISC) kommer vara en del av rekryteringsprocessen.
Välkommen med din ansökan senast den 24.10.2021.
För mer information om tjänsten är du välkommen att kontakta:
Anders Wiklund, VD, Optinova Group. Tel. +358 457 57 59 211, anders.wiklund@optinova.com
Per Lycke, Group HR Manager, Optinova Group. Tel + 358 40 7576 486, per.lycke@optinova.com
Group Accountant (moderskapsvikariat)
Som Group Accountant ansvarar du för Optinova koncernens bokslutsprocess och koncernkonsolidering på månads-, halvårs- och helårsbasis, samtidigt som du även ansvarar för moderbolagets löpande redovisning. Du har en viktig roll som koncernens Internal Accounting Partner, där du stöder koncernens ekonomiavdelningar på Åland och utomlands med bl.a. internprissättning, internal accounting instructions och svårare redovisningsfrågor. Du ansvara också för att kontinuerligt utveckla vår legala rapportering externt och internt i vårt konsoliderings/rapportsystem Anaplan.
Du kommer att vara uppskattad medlem i Group Finance teamet, i det lokala Accounting Åland teamet och i det virtuella globala Matrix Finance teamet. Tillsammans kommer vi att jobba för att uppnå Optinovas långsiktiga målsättningar enligt #Feelgoodfactory.
Vi önskar att du har ekonomisk grundexamen samt gärna högskoleexamen inom redovisning eller ekonomi, och/eller 1–3 års erfarenhet av redovisnings- eller controllerarbete. Erfarenhet av koncernredovisning värderas högt, men med rätt motivation lär du dig snabbt! Vi önskar också att du pratar och skriver engelska obehindrat.
Som person är du driftig, noggrann, analytisk, kommunikativ och trivs med att jobba både självständigt och i team. Du förväntas vara nyfiken och ha en vilja att lära dig nytt samt gärna ett stort systemintresse.
Tjänsten är ett moderskapsvikariat på heltid (från 1.12.2021 – 31.12.2022) med eventuell möjlighet till förlängning. Placeringsort är Mariehamn, men innefattar resor till både lokala och utländska kontor/fabriker. Som Group Accountant rapporterar du till koncernens CFO i Mariehamn.
Eventuella frågor besvaras av Daniela Forsgård, CFO, tel. 0457-5390681. Välkommen med din ansökan inkl. CV senast 24.10.2021. Intervjuer kan även komma att hållas under ansökningstiden.
Open application
We welcome you to send us an open application with your CV to careers@optinova.com or fill out our open application form (in Swedish). Applications are reviewed regularly. We look forward to getting to know you better!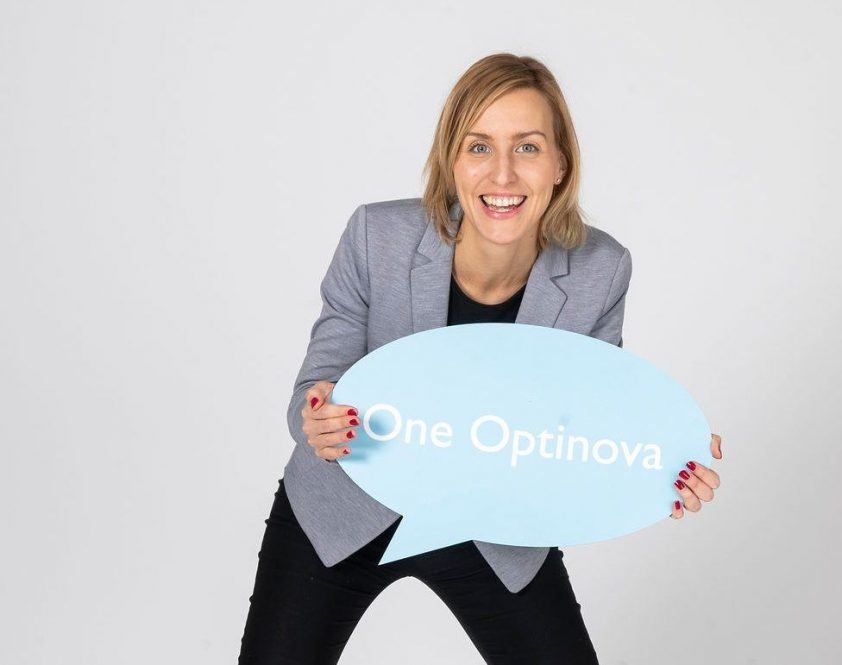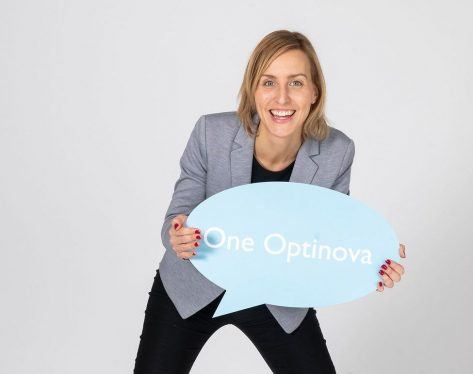 "I love it that I get to solve complex business challenges with international colleagues at Optinova almost everyday. It truly feels rewarding to work with people who are ready to make a change."
Caroline Backas
Group Treasurer, Optinova Group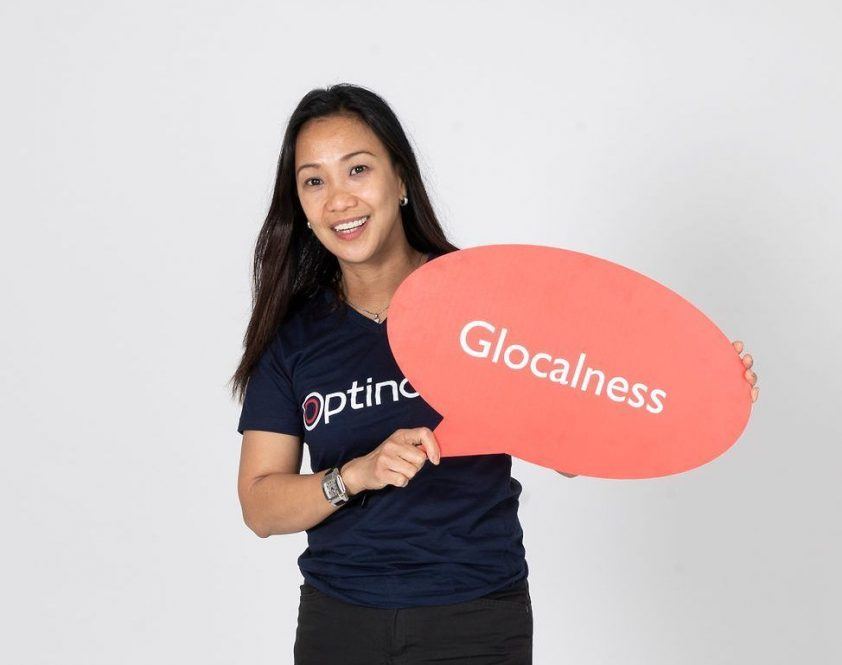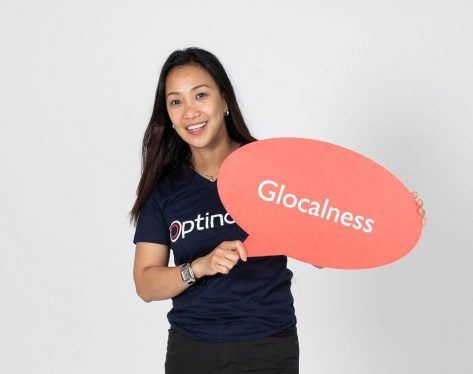 "Although we have people of many different backgrounds working together globally, we are truly One Optinova team. Our welcoming and honest culture really is the foundation of our success."
Jenny Salvador-Karlsson
Secondary Operations, Optinova Jomala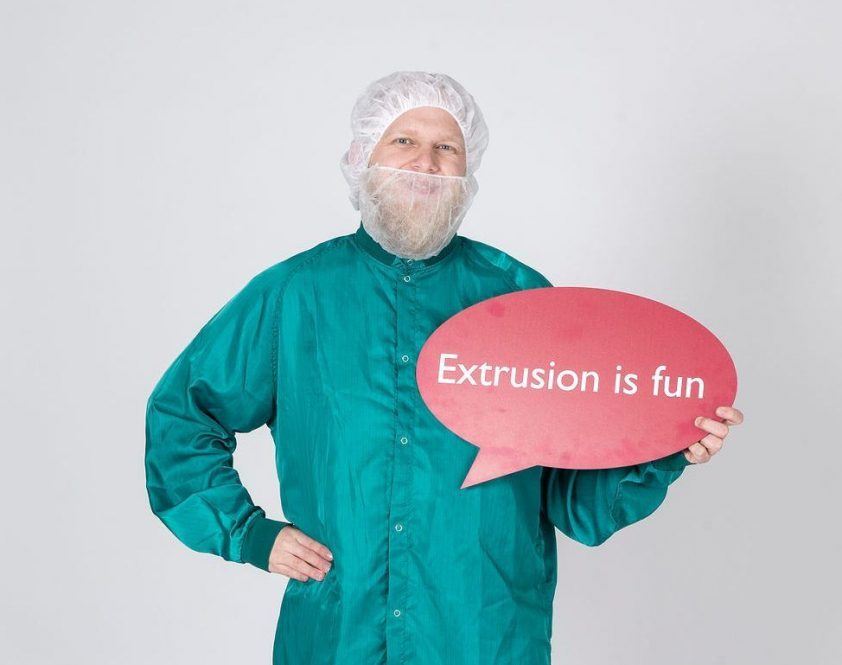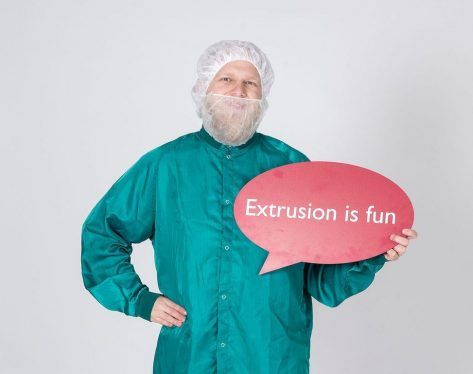 "It is very inspiring to work with like-minded people. When you genuinely like your colleagues, you don't have to go to work, but you get to go to work everyday. Indeed, extrusion cannot be more fun at Optinova"
Jimmy Mattsson
Quality Inspection, Optinova Godby