We are proud to introduce Optinova Thailand, a pioneer in tubing technology with a modern approach to sustainability.
Strategically located 100km from Bangkok, our Asian plant thrives in one of the world's fastest-growing economies. With a devoted team of 300 professionals and a production space spanning 4,000 square meters, Optinova Thailand boasts one of the most extensive product and service portfolios at Optinova. Beyond extrusion, we provide scalable possibilities and value-added operations for virtually any application, from automotive to semiconductors, endoscopy, and IV therapy.
In 2022, we embarked on a significant internal system upgrade, setting new standards for operational efficiency and quality control throughout the Optinova Group, with Optinova Thailand at the forefront.
At the Optinova Group, quality is our highest priority. Through proactive planning and agile facility management, we offer top-of-the-line solutions, including Industrial Fluoropolymer Tubing, FEP Medical Heat Shrink, IV Catheter Shaft Components, PTFE Etched Liners, and many more.
Sustainability is at the core of our values. We have made substantial investments in renewable energy at Optinova Thailand, including the installation of 2,100 square meters of solar panels. This allows Optinova Thailand to power a significant portion of its everyday operations, reducing our environmental impact and fostering a more sustainable future.
However, our greatest investment lies in our people. We foster an inclusive and empowering workplace, cultivating strong connections within our community and the wider Optinova Group.
Optinova Thailand is truly redefining what an extrusion plant can be. Every day, we are helping to shape a better future for advanced tubing, and we can't wait to do it with you.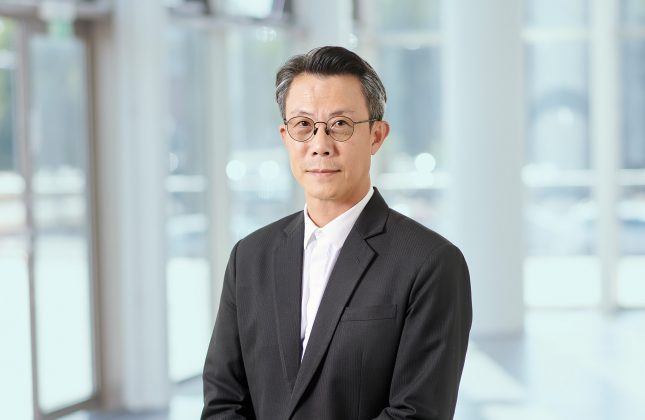 As one of the most equipped and capable production plants within the Optinova Group, Optinova Thailand is the only plant catering to both industrial and medical applications. Optinova Thailand is also home to one of the few Class 7 cleanrooms at Optinova, capable of meeting the most rigorous quality and facility requirements from customers. At Optinova, we are dedicated to developing a more sustainable future for advanced tubing.
Korpong Vattavoravet, Plant Manager, Optinova Thailand
Industrial Tubing
We provide high-quality, customizable tubing solutions for diverse industrial applications, leveraging unique fluoropolymer properties and advanced production processes. Our tubing is engineered to withstand demanding environments and efficiently handle fluid and gas flow.
Medical Tubing
Optinova is a true pioneer in extrusion solutions for the global medical device community. Our solutions portfolio, fluoropolymer and thermoplastic, are suitable for many applications, including infusion therapy and minimally invasive delivery devices.
Contacts
Contact our global offices for more information about the Optinova Group and our global supply network of extruded components.
Media Relations
Here you can find a selection of Optinova Group downloadable materials relating to our passion for extrusion. Our media desk is always open should you have any questions. We are happy to assist members of the press!