Polyurethane is a diverse group of polymers. Polymer with urethane can be used as flexible or rigid foam, elastomer, coating, or adhesive. They can be made as thermoset and thermoplastic (1). TPU is used in various medical applications, including wound care, hydrogels, coatings of medical textiles, bandages, and implants (2). In this article, we will concentrate on the different uses of urethane thermoplastic elastomer.
Tech Story
Issue 5 (November 2021)
Sonja Granith, Polymer Engineer, Optinova Innovation Center
Urethane thermoplastic elastomers are copolymers. In this polymer, the diisocyanate and short-chain diol produce the hard segment. And polyols form the flexible, soft segment (3). There are a wide variety of chemistry types one can achieve with TPU. In figure 1, you can find the different types of chemistry that are classed as TPU according to ISO 18064 (4).


Figure 1: The different types of chemistry of urethane elastomers (4)
Without plasticizer, the hardness of TPU polymer is from 70 Shore A up to 75 Shore D. With plasticizer, the hardness can be as soft as 35 Shore A. It is also because of the plasticizer that these types of TPU are used in industrial applications, and not medical applications (5).
The different types of soft segment, i.e. polyol, have a major influence on TPU properties. With polyether-based polyol, the TPU has hydrolytic stability, low temperature flexibility and acid/based resistance. Meanwhile, polyester-based TPU would have good UV- and heat resistance as well as oil resistance and strong mechanical properties (3).
The various possibilities to alter TPU makes it a highly versatile material to meet customer's most demanding product requirements. In other words, if the first TPU does not perform as we wish, we can always go back to the design table to test and find a formula that works best for your application.
A key attribute of TPU that is imperative when choosing the accurate thermoplastic elastomer for your application is material hardness. In the next article, we will discuss what it means how Optinova's 50-year experience with advanced polymer extrusion can deliver the best tubing solution for you. Stay tuned.
Source:
(1) Szycher, M. 2013. Szhycher´s handbook of polyurethanes. CRC Press. Boca Raton. 2nd edition.
(2) Meier-Westhues, U. et al. 2019. Polyurethanes – Coating, Adhesives and Sealants. 2nd edition. BWH GmbH, Hanover.
(3) McKeen, L. W. 2012. The effect of Sterilization on plastics and Elastomers. 3rd edition. Elsevier, Oxford.
(4) ISO 18064. 2014. Thermoplastic elastomers – Nomenclature and abbreviated terms. 2nd edition.
(5) Medical Design Briefs, Thermoplastic Polyurethane for Healthcare Applications. Link: https://www.medicaldesignbriefs.com/component/content/article/mdb/features/articles/16537. Accessed November 2021.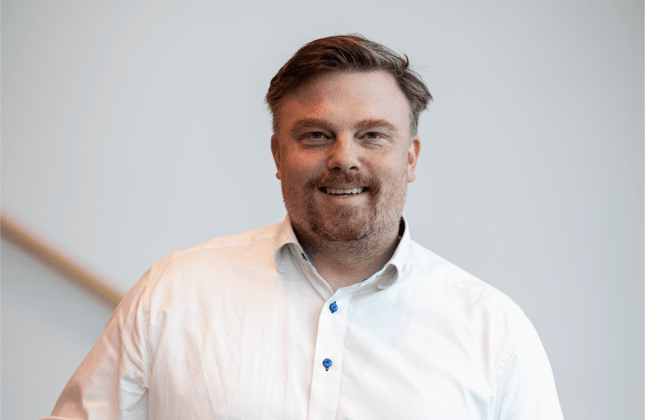 In order to provide customers with comprehensive tubing solutions, we engage in an open and transparent dialogue with them – that's the Optinova way. We bring to the table 50 years of expertise in polymers, extrusion automation, secondary operations and quality management.
Andreas Perjus, CTO, Optinova Group
Technology
We take pride in being the top-of-mind thermoplastics and fluoropolymers extrusion partner of over 1 000 customers ever since 1971.
Medical Tubing
From IV tubing to medical-grade heat shrink, we provide customers with the broadest, most versatile tubing solutions for different medical applications.
Industrial Tubing
Optinova offers the most customizable PTFE, FEP, PFA, ETFE, PVdF, MFA and PEEK tubing, available in virtually any size and profile, with deliveries available across the globe.
Contacts
Contact our global sales offices for more information about our product capabilities and manufacturing capacity.