Optinova is participating in ChangeMakers, a study module for youngsters led by leading institutions in the Nordic & Baltic region and financed by the EU European Regional Development Fund.
The project aims at promoting entrepreneurship as well as innovative, sustainable thinking and intercultural communication among students under the age of 18. 250 students will participate in the module from Finland (incl. Åland), Sweden, Estonia and Latvia. The academic program is led by the University of Turku, Satakunta University of Applied Sciences, Åland University of Applied Sciences, Stockholm University, Tallinn University of Technology and Riga University of Technology. The students are from year two in upper secondary school and as part of the program they will be solving a real-life environmental challenge presented by a local company in the area. The students will create mini start-up companies with the goal of finding innovative solutions to the environmental challenge through developing ideas, making a prototype and planning for how the solution is implemented.
This year, Optinova challenges the students to find a sustainable solution to recycle the discarded tubing materials coming from our production. As our product is usually designed for a certain application with specific requirements, when it is found to have not met the desired quality standard, the entire manufacturing batch will have to be discarded. This results in 600 to 1 000 kilos of scraps coming out of Åland factories each month. Due to the bespoke nature of our tubing, the scrap materials might consist of different types of polymers with various sizes, colors and lengths. Although a part of the discarded materials is sent to recycling facilities, we are unable to recycle all of them. Therefore, we are constantly finding new ways and innovative ideas to tackle this challenge.
To learn more about the challenge, visit the official YouTube channel for ChangeMakers or play the video above to watch our 2-minute presentation.
These business challenges are currently being presented to the students. In the meantime, Optinova remains accessible to the students whenever they have a question. As we follow the development of Covid-19, we plan to organize either a virtual or onsite visit to our manufacturing facilities in Åland for the students to give them a closer look into the world of extrusion technology and a better understanding of the challenge that they are finding a solution for. A feedback session is scheduled for January 2022 where the students will present their business case to Optinova along with their prototype and a plan on how they will implement their business idea.
As a committed sustainability leader of the extrusion industry, we are always welcoming invitations to participate in innovation-driven and sustainability-oriented study programs. We are glad to be a part of ChangeMakers and we are excited to see what the students will come up with.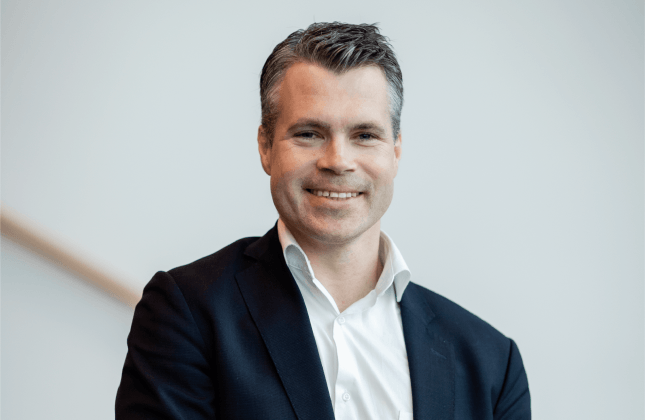 We welcome invitations to participate in academic projects like ChangeMakers. It is imperative that we provide youngsters a creative platform to practice their innovative and sustainable thinking. Super fun! Will be exciting to see the outcome and what the young entrepreneurs will learn from this experience.
Anders Wiklund, CEO, Optinova Group
Technology
We take pride in being the top-of-mind thermoplastics and fluoropolymers extrusion partner of over 1 000 customers ever since 1971.
Medical Tubing
From IV tubing to medical-grade heat shrink, we provide customers with the broadest, most versatile tubing solutions for different medical applications.
Industrial Tubing
Optinova offers the most customizable PTFE, FEP, PFA, ETFE, PVdF, MFA and PEEK tubing, available in virtually any size and profile, with deliveries available across the globe.
Media Relations
Here you can find a selection of Optinova Group downloadable materials relating to our passion for extrusion. Our media desk is always open should you have any questions. We are happy to assist members of the press!