Everything starts with trust. For the last 50 years, we have served over 1 000 customers across the world who operate in various industries and have come to us with different tubing needs. This great exposure and invaluable experience has allowed us to build a diverse and strong product portfolio that can support the extrusion wishes of various industries. We deliver by adhering to our high-quality standards and working closely with our customers every step of the way.
We design for you.
Almost every design that the Optinova Innovation Center makes is a bespoke solution for a particular application. We provide customers with insightful consultation about every aspect of an extrusion process from polymer selection, material properties, value-added operations to standard compliance, legal counselling and beyond. Our Nordic root means that we are direct and easy to work with, but uncompromising on quality. We listen to your desires and give honest feedback on what we think is best for you. By maintaining a continuous and transparent dialogue with our customers, we ensure that our solution is tailored to your very tubular demands and can immediately make a positive impact on your product value.
We grow with you.
With 50 years in the extrusion industry, we have built our manufacturing capacity to extrude a large variety of fluoropolymers and thermoplastics. Many of our extruders are built in-house to accommodate to customer's unique requirements. Not only do we work with a number of polymers, we also know how to utilize challenging fillers, additives and compounds to add value and bring out the best of our tubing products. We have garnered such material knowledge and extrusion capacity largely thanks to our team at the Optinova Innovation Center. They are a collective of highly educated polymer and extrusion experts with years of accumulated experience in the industry who are always ready to consult, innovate and co-create together with customers.
We continuously strive to communicate and educate our stakeholders about the world of polymers and the latest technological developments in the field of extrusion. As we are entering the second half of 2021, we will be launching a series of tech stories under the Operspective column. The first issue will come out this Thursday, July 15. With this issue, our goal is to give you an introduction into the world of polymers and what materials we are working with at Optinova. The author for our first issue is Sonja Granith, a tenured polymer engineer at the Optinova Innovation Center. Stay tuned!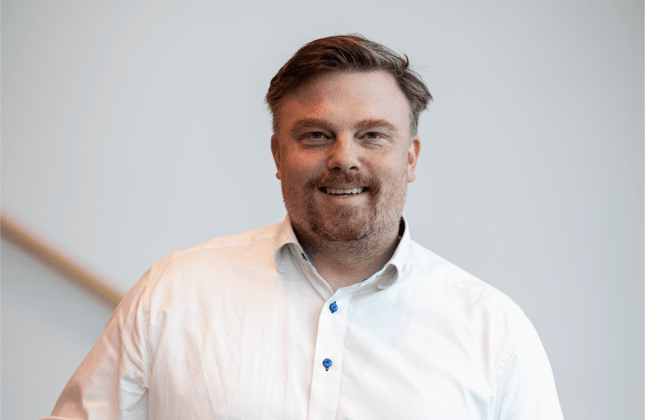 In order to provide customers with comprehensive tubing solutions, we engage in an open and transparent dialogue with them – that's the Optinova way. We bring to the table 50 years of expertise in polymers, extrusion automation, secondary operations and quality management.
Andreas Perjus, CTO, Optinova Group
Technology
We take pride in being the top-of-mind thermoplastics and fluoropolymers extrusion partner of over 1 000 customers ever since 1971.
Medical Tubing
From IV tubing to medical-grade heat shrink, we provide customers with the broadest, most versatile tubing solutions for different medical applications.
Industrial Tubing
Optinova offers the most customizable PTFE, FEP, PFA, ETFE, PVdF, MFA and PEEK tubing, available in virtually any size and profile, with deliveries available across the globe.
Contacts
Contact our global sales offices for more information about our product capabilities and manufacturing capacity.