Optinova is opening Hall 7 for operation in summer 2020. The hall will add 2 000 square meters of class 8 cleanroom areas to Optinova's production capacity in the Åland Islands, Finland. The increased capacity allows us to meet the globally rising demand for advanced medical tubing. The high-capacity and Industry 4.0 readiness of Hall 7 enable us to produce large quantities of medical tubing more efficiently and with tight quality control. We explained in the June issue how Hall 7 enables us to produce even higher-quality tubing, and here we highlight the technological advancements that make Hall 7 the world's most modern extrusion hall.
Pushing the limits of extrusion…
The additional 2 000 square meters of production facilities in Hall 7 will be dedicated entirely to cleanrooms. Yet it is not just any clean room, we are taking the standards of cleanrooms to the next level. It will be 2 000 square meters of highly integrated class 8 clean rooms with automated monitoring and data capture. The level of automation allows for the surveillance of contaminants and particulates in each cubic meter of the hall. The high standards of cleanliness enable Optinova to produce virtually any thermoplastic and fluoropolymer tubing for various demanding medical applications. Such achievement reaffirms Optinova's position in the market as an experienced, high-quality and knowledge-driven partner for extrusion.
As industry standards are being brought to new levels, Optinova is now proud to introduce brand-new, custom co-designed product lines to the market. Among the newest features, the high-speed high-output extrusion line will be the signature addition to Optinova's production capability. The new high-speed high-output extrusion line allows us to extrude tubing solutions for selected applications up to 10 times faster than what we are currently doing.  Along with the high-speed high-output extrusion line, other product lines like medical grade balloon tubing and CRM leads will be great compliments to Optinova's existing capabilities and help to amplify our 50 years of extrusion expertise.
Hall 7 will also increase the number of R&D activities that Optinova's Innovation Center can do in-house. The R&D boost allows Optinova to serve customers even better, by enabling a higher level of customization for our tubing solutions. Optinova is known for a long history of collaborating with customers to create automated value-adding solutions, such as flaring, tipping and certain assemblies. The added capabilities created by Hall 7 will allow Optinova to continue and enhance this legacy. In addition, Hall 7 will be equipped with extruders that are built  100% in-house. These extruders give us a clear competitive advantage as we optimize the equipment by exerting our accumulated knowledge about extrusion operations since 1971.
We cannot wait to launch this new, exciting journey with Hall 7 and we will tell you more about other unique aspects of the project in the next articles. So, tune in for our new releases and do not hesitate to let us know if there is an angle of Hall 7 you find relevant to your business and would like to know more about it.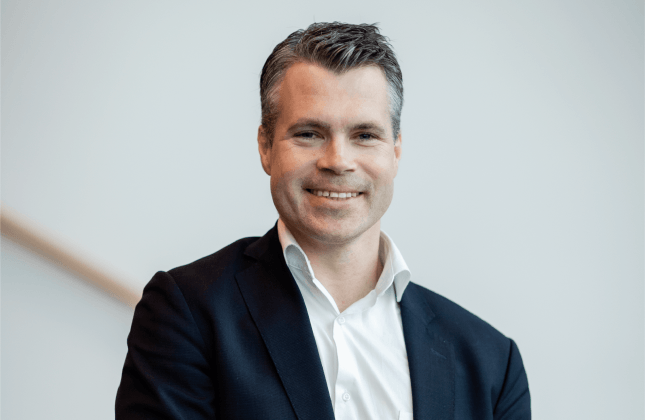 Hall 7 is the most ambitious investment to date into our manufacturing capacity in Godby.
Anders Wiklund, CEO Optinova Group
Medical Tubing
From IV tubing to medical-grade heat shrink, we provide customers with the broadest, most versatile tubing solutions for different medical applications.
Industrial Tubing
Optinova offers the most customizable PTFE, FEP, PFA, ETFE, PVdF, MFA and PEEK tubing, available in virtually any size and profile, with deliveries available across the globe.
Technology
We take pride in being the top-of-mind thermoplastics and fluoropolymers extrusion partner of over 1 000 customers ever since 1971.
Quality Policy
Optinova's tubing is known to be of the highest quality and consistency in the industry. It is a result of our uncompromising quality control processes and strict adherence to international standards.