In 2020, we are working relentlessly to bring the Godby Hall 7 project to fruition. Hall 7 is an investment in the future of our manufacturing base in the Åland Islands, Finland. The new production hall will enable us to offer an even greater product portfolio that fullfils the increasing market demand for innovative tubing solutions. We feel privileged to have industry friends, business partners and investors particularly interested in the project. Various questions have been raised and we would like to unveil in this article the new quality control measures that will be implemented in Hall 7.
First and foremost, we must emphasize our commitment to maintaining the quality and integrity of our current production line throughout the construction of Hall 7. The existing cleanrooms in the Godby manufacturing complex are sealed off and quarantined. As we have always made it clear to our customers, we take quality seriously at Optinova. Quality and consistency are our trademark, our identity and our reputation with customers that we have not and will never compromise under any circumstances.
That said, we are proud to announce that the Hall 7 construction project is in its final stages. Hall 7 is a robust response from Optinova to the market's long overdue demand for an industry 4.0 solution in the extrusion industry. Located on a 2 000 square meter estate with over 20 production lines, Optinova's Hall 7 will be one of the most modern, technologically advanced and sustainable extrusion halls in the world. Hall 7 will be an ideal complement to our existing top-of-class extrusion facilities. The new cleanroom in Hall 7 will be equipped with an additional automated quality control procedure, including automated vision systems, real-time particle surveillance, digital environmental control of the facility and many more. The automated systems allow us to access a larger pool of data as they will in the future be sent directly to a brand-new SPC software. Automation in Hall 7 enables us to have an even more extensive understanding of our product properties in order to provide customers with the highest quality tubing solutions. Our class 8 cleanrooms are built in strict compliance with ISO 14644-1 standards and as always, complimenting our ISO 13485 and ISO 9001 certifications.
We are ready for a new era of quality control to dawn at Optinova. Not only will Hall 7 be a milestone for Optinova's quality control efforts upon its completion, it will also be a strong and clear response to the world's need for many more socially and environmentally sustainable businesses. Tune in for our series of stories about Hall 7 where we reveal the new developments that it will bring to a new and better Optinova.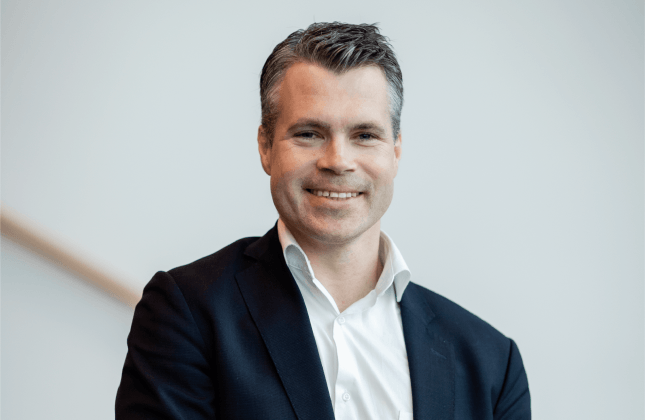 Hall 7 is the most ambitious investment to date into our manufacturing capacity in Godby.
Anders Wiklund, CEO Optinova Group
Medical Tubing
From IV tubing to medical-grade heat shrink, we provide customers with the broadest, most versatile tubing solutions for different medical applications.
Industrial Tubing
Optinova offers the most customizable PTFE, FEP, PFA, ETFE, PVdF, MFA and PEEK tubing, available in virtually any size and profile, with deliveries available across the globe.
Technology
We take pride in being the top-of-mind thermoplastics and fluoropolymers extrusion partner of over 1 000 customers ever since 1971.
Quality Policy
Optinova's tubing is known to be of the highest quality and consistency in the industry. It is a result of our uncompromising quality control processes and strict adherence to international standards.