Before getting to know how co-extrusion works, it is important to understand why it is needed. As the world of applications for extruded tubing continue to expand, the requirements for the extrusion solutions also get increasingly complicated. Many product designs require the tubing to have multiple functionalities in a simplified single structure. However, each polymer material has a particular set of characteristics and no single one of them has the properties to meet all the desired needs. Therefore, the need for combining different qualities of different polymers into one integrated structure start to arise. This integrated structure is asked to serve different product design needs in one single tubing solution. The idea of a dual-layer tubing begins to materialize and resources are poured into developing a method that can combine and integrate two polymer materials into one structure. That method is called co-extrusion.
A co-extruded dual layer tubing consists of an inner and outer layer. Each layer is required to have a different functionality that helps the tubing structure to carry out an intended work. Usually, the inner layer is made from a polymer with sensitive qualities to help measure accurately or chemical inertness to allow fluid and gas to pass through. On the other hand, the outer layer is often required to have enhanced mechanical strength to withstand a high-pressure environment or to be soft and lubricious to safely conduct intravenous procedures without causing bodily damage. Dual-layer tubing can also be used to transport tools like stents, scissors, and cameras inside the body.
As the structure of a dual-layer tubing is complex, its construction process is also complicated. To put it simply, co-extrusion is a process of extruding two or more materials through a single die to enable them to merge and weld together into a single structure before cooling. This process requires the extrusion engineer and line operator to have in-depth knowledge of not only the polymers, but also the extrusion process to ensure that the two layers achieve and maintain their desired characteristic properties throughout the process.
The ability of a dual layer tubing to have various properties that serve different needs in a single structure makes it commercially attractive. The cost of co-extruded tubing is also more competitive than single-polymer extruded solution because of the cost differences between raw materials. For example, while the inner layer of the dual-layer groundwater sampling tubing is made from premium FEP for accurate measurement, its outer layer can be made from a wide range of more cost-effective polymer materials that have the properties to enhance mechanical strength and withstand high-pressure environments. The cost for producing a co-extruded groundwater sampling tubing is thus lower than a full FEP solution and a dual-layer solution is a better fit for the product application and working environment than its single-polymer counterpart.
Another example of a dual-layer tubing that makes commercial sense is the fluid and gas handling tubing. Again, the inner layer of this tubing needs to be made from a premium and chemically inert fluoropolymer to ensure the purity of the fluid and gas that passes through. However, the outer layer can be made of thermoplastic materials that have the desired properties to withstand high temperature and weak acids and chemicals. With the combined properties of both fluoropolymer and thermoplastic materials, a dual-layer fluid and gas handling tubing is again more cost-effective and meets its application requirements better than a full fluoropolymer solution.
Above are only two industrial applications for the dual-layer tubing and our co-extrusion capability. For more information about other industrial applications in the fields of automotive and semiconductors and the medical applications, especially with intravenous catheter, of co-extruded tubing solutions, do not hesitate to contact our sales offices.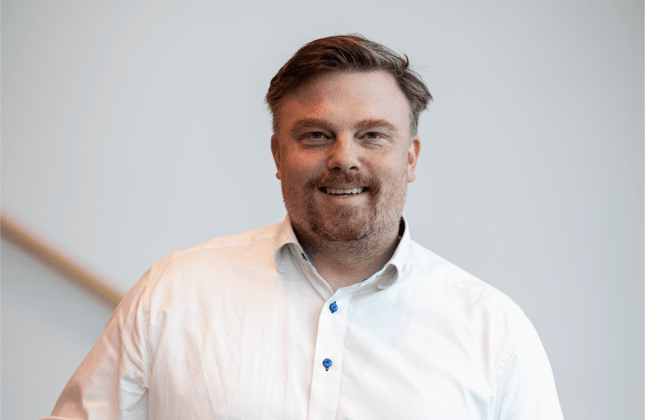 The co-extrusion process requires the engineers to have in-depth knowledge of not only the polymers, but also the extrusion process to ensure that each layer achieves and maintains its desired characteristic properties throughout the process.
Andreas Perjus, CTO, Optinova Group
Contacts
Contact our global sales offices for more information about our product capabilities and manufacturing capacity.